View & Book All Off-Road Tours Below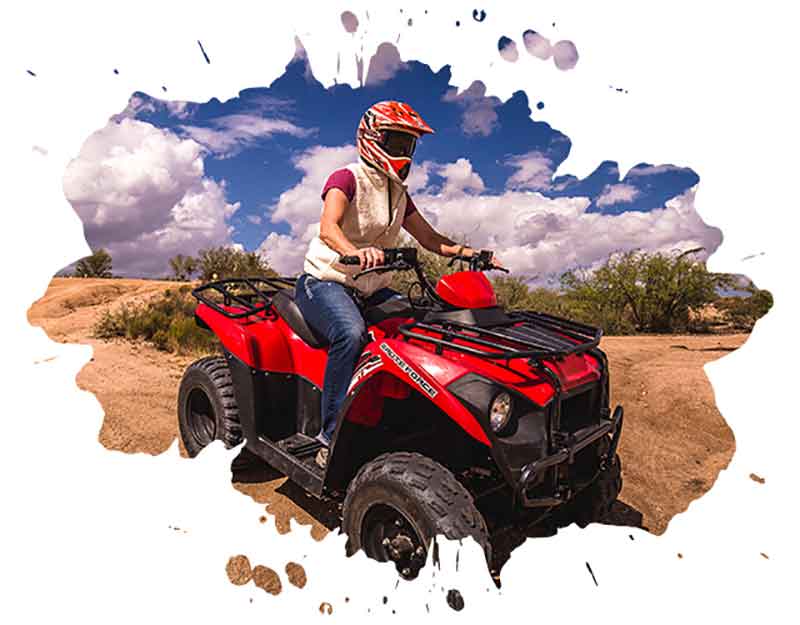 Hop on your fully automatic ATV and hit the trail, winding through the diverse and beautiful landscape of the Sonoran Desert. Want to soak in the epic Arizona sunset?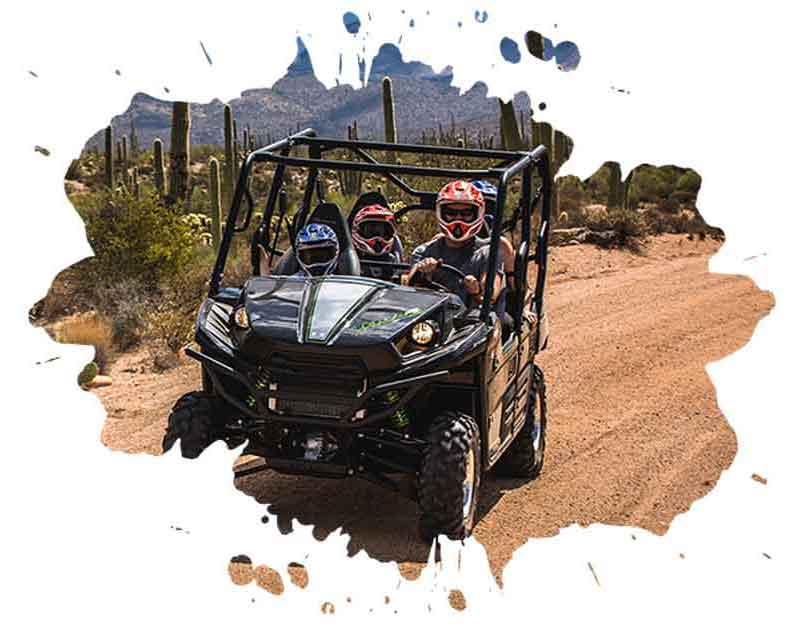 This four-seater can be filled to capacity and can still climb trails, crawl boulders, and zip all over the desert without it—or you—breaking a sweat.
Mud, dirt, water, rocks—it's all the same for the H1 Hummer. Coast along desert trails high above the ground for an up close and personal experience.
The M1009 (that's M-10-oh-9) Chevy Blazer is a military-style vehicle with a powerful diesel V8 engine. You're going to love cruising around the desert in this one!
Boasting 16 inches of ground clearance, immerse yourself in the adrenaline rush of an EXTREME adventure which centers on the unmatched capabilities of the H1 HUMMER.
Journey from the earth to the moon as our professional astronomer, with the help of his telescope, points out distant galaxies, planets, and stars. Night vision devices available March through October.
Fasten your seatbelt because we're going where very few can in an H1 Hummer! Then quench your thirst with offerings from Arizona's famous brewery, OHSO Brewery.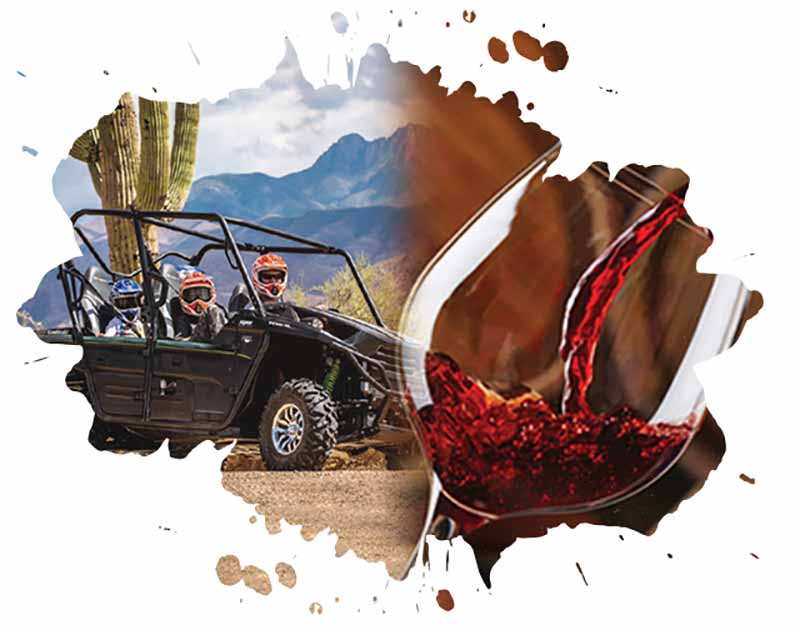 After an exhilarating off-road tour through the scenic desert, enjoy world-class wines and food from one of Arizona's favorite restaurants, Postino.
Get ready for a rugged journey through the Sonoran desert and then enjoy tacos, tequila and margaritas from a Top 10 Best Mexican Restaurant by USA Today, Cien Agaves.
Combines two iconic elements of the Arizona experience: Exploring the Sonoran desert in an off-road vehicle and tasting local whiskey's from an Arizona distillery, O.H.S.O. Distillery!
Your adventure begins where the pavement ends!
Get ready to explore the unique Sonoran desert with our Arizona Outdoor Adventures & Tours! We take you deep into the desert where you will experience the thrill of navigating through seasonal creeks, sandy washes, rocky slopes, and flat desert trails. Stellar Adventures has been providing visitors and locals these unforgettable off-road excursions since 1997. Enjoy a variety of amazing adventures from guided ATV tours and UTV tours to the incredible H1 Hummers and M1009 Blazers. Still deciding? Read our guest reviews here.